Kazakhstan's Shymbulak Mountain Resort ranks first in Commonwealth of Independent States
Kazakhstan's Shymbulak Mountain Resort ranked first on the list of the best ski resorts in the Commonwealth of Independent States (CIS), according to Russian tourism and sport website turstat.com.
The rating highlights the best CIS resorts for winter vacations, especially January and February. The website notes the best skiing and snowboarding spots are in Armenia, Azerbaijan, Belarus, Kazakhstan and Kyrgyzstan.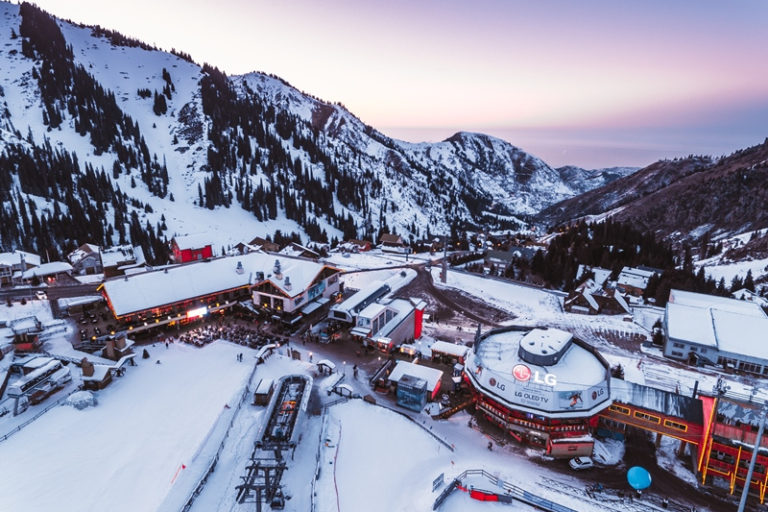 Photo credit: inform.kz
The list was released in honour of World Snow Day, started by the International Ski Federation (FIS) in 2012 to celebrate winter sports. World Snow Day is the third Sunday of January, which this year was Jan. 19.
The website released two lists based on tour analysis and vacation offers – the most popular ski resorts and the most visited. The top three in the latter category are all in Kazakhstan – Shymbulak in Almaty, Altai Alps near Oskemen and Nurtau near Burabay. They were followed by Belorussian Lahoysk and Silichy (Belarus), Shahdagh and Tufandag (Azerbaijan), Tsaghkadzor (Armenia), Karakol (Kyrgyzstan) and Chimgan (Uzbekistan).
The most popular resorts are rated by country. Kazakhstan leads the list, with Shymbulak at the top, followed by Belarus, Azerbaijan, Armenia, Kyrgyzstan and Uzbekistan.
"Our resort is year-round and has all seasons. Our resort is probably the most recognisable besides our friends, Rosa Khutor (Russia). In addition, we have the longest skiing season among CIS resorts. Due to artificial snow and our soft and comfortable climate, our season lasts from November-May," the Shymbulak Mountain Resort press service told The Astana Times.
Many foreign tourists are eager to visit the resort each season and share their experiences when they return home. Of 800,000 visitors each year, 30 percent are from abroad, it added.
To stay on top, Shymbulak has continued to add and develop its services, including renovating and expanding the renting facility and locker rooms, renewing the inventory and digitising the renting process. The Shymbulak Mountain Resort mobile app, launched in November, allows users to book tickets, check weather and track conditions, look up hotels and learn about upcoming events. The website allows vacationers to book skiing and snowboarding instructors online.
The resort has also started snowcat guided tours, a special truck used to prepare the slopes and travel across the snow. Gorilla Snow Park was moved to Left Talgar Gorge to accommodate expanding the ski area. In the new season, it will host competitions featuring international riders, such as flight and gliding masters performing stunts at Gorilla Winter Jungle.
"We take care of the resort's visitors and constantly develop the infrastructure. The fact that the resort has received recognition is not surprising," said the press service.
Source: Astanatimes.com